As we are officially one week away from the season two premiere of CW's hit series The Flash, the network released a new trailer featuring behind the scenes footage. But this trailer reveals one major piece of spoilers that does tie-in with the CW/DC Universe. If you don't want to be spoiled, then don't watch the footage below and since the thumbnail image reveals the major spoiler, the trailer is at the very bottom of this post, with the two first season two summaries and a new poster that was released today.
"BARRY DECIDES HE NEEDS TO PROTECT THE CITY ON HIS OWN

Picking up months after the Singularity attacked Central City, Barry (Grant Gustin) is still struggling to forgive himself for Eddie's death.  Concerned about putting his friends in danger, Barry has pushed everyone away and has chosen to protect the city on his own.  When a meta-human named Atom Smasher (guest star Adam Copeland) attacks the city, Iris (Candice Patton) tells Barry that he needs to let his friends help him protect the citizens of Central City. Meanwhile, Cisco (Carlos Valdes) helps Joe (Jesse L. Martin) with his Meta Task Force. Ralph Hemecker directed the episode with story by Greg Berlanti & Andrew Kreisberg and teleplay by Andrew Kreisberg & Gabrielle Stanton (#201).  Original airdate 10/6/2015."

INTRODUCING JAY GARRICK

Jay Garrick (guest star Teddy Sears), a mysterious man from Earth-2, appears at S.T.A.R. Labs with a dire warning about an evil speedster named Zoom, who is set on destroying The Flash.  Barry (Grant Gustin) and the team must decide if they can trust this stranger even as they face yet another powerful meta-human.  Meanwhile, Joe (Jesse L. Martin) must deal with a determined officer named Patty Spivot (guest star Shantal VanSanten) who wants to join his meta-human task force.  Jesse Warn directed the episode written by Aaron Helbing & Todd Helbing (#202).  Original airdate 10/13/2015.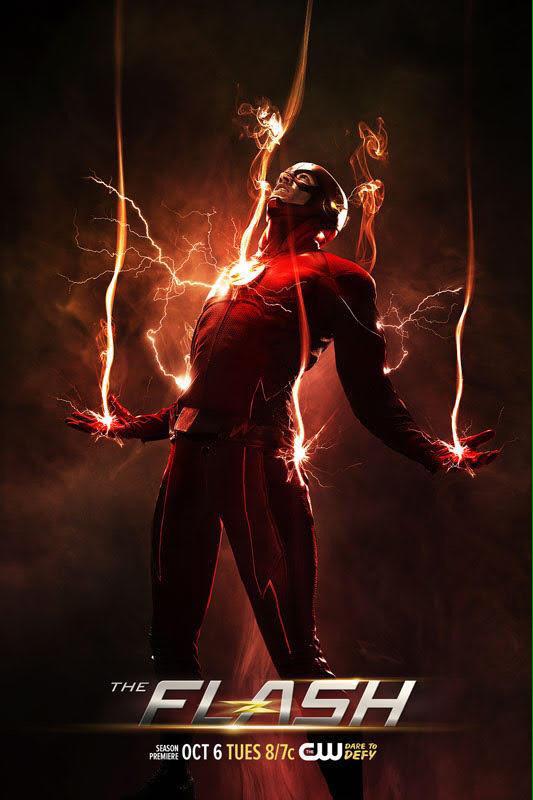 The Flash kicks off its second season on Tuesday, October 6, at 8/7c on The CW. What are your thoughts on this big reveal? Let us know in the comments below!