Last year, when Cisco Ramon and Caitlin Snow from The Flash made their debut in the CW/DC Universe in the second season of Arrow, you may recall Cisco name-dropping a very familiar DC Comics character by the name of Arthur Light a.k.a. Doctor Light.
In that scene, we learn that Arthur had worked at S.T.A.R. Labs, but got fired later on because of some psychological issues, in addition, his light-based weapon was in that scene that Cisco ended up using against Deathstroke. Light hasn't been mentioned since then, but TVLine revealed today that Kimiyo Hoshi, the second Doctor Light will be coming in the second season of The Flash as a meta-human. In the comic books, she can, as long as she has a light source, control all and manipulate all forms of light after she got exposed to star Vega. There were no details on when she will appear in the series or who will be playing her.
In the same article, Michael Ausiello, editor in chief and creator of TVLine, answered a reader's question about Wally West, who is going to be played by Keiynan Lonsdale, and here is what he was able to reveal: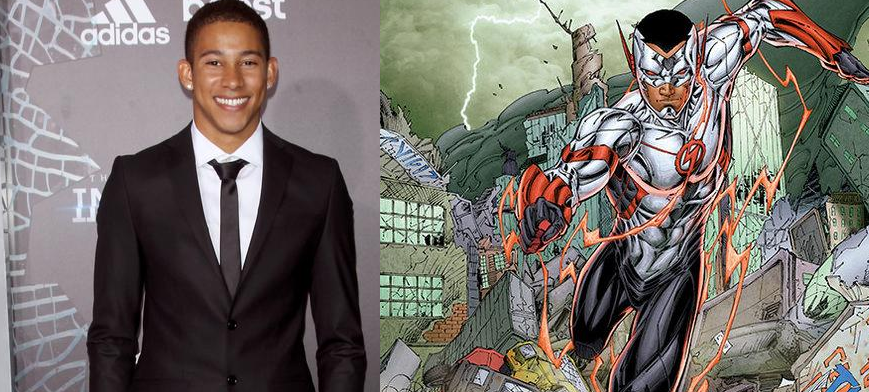 Question: Any scoop on how The Flash's Wally will be related to the Wests? Brother? Cousin? And how he will appear on the show? —Cilla

Ausiello: It sounds like the spinoff will be putting its own twist on Keiynan Lonsdale's junior speedster when it returns on Oct. 6. "We are a doing our special Flash magic where we take a comic book character and give it just a little bit of a 'Hmmm,' so that you're like, "Oh!" showrunner Gabrielle Stanton says. And while she's mum on specifics, Stanton did tease that Wally will be incorporated "in a really, really cool way… that I don't think the audience will see coming. He will definitely have a very interesting and close relationship Team Flash."
While the part of his entrance to the show being done in a "really, really cool way", when it comes to how Wally is going to be related to the Wests, we still think he is going to be the little brother of Iris and that he is possibly living with their unnamed mother whose presence in the series is a mystery. Maybe she and Joe got divorced? Only time will tell!
The Flash is set to premiere its second season on Tuesday October 6, 8/7c on The CW.