The Flash movie is approaching as Barry Allen will be running back to the big screen later this year with Ezra Miller. However, fans of the upcoming film won't have to wait for too long to get a taste of his cinematic adventure as DC Comics is putting out a The Flash prelude comic that will follow the fastest man alive before the events of the film!
Announced by DC Comics today, Kenny Porter will be teaming up with artist Ricardo López Ortiz for a 3-issue story called The Flash: The Fastest Man Alive. The first issue, which will be 48 pages, drops on Tuesday April 25, both in comic book stores and on on digital platforms. #2 will then drop in May, followed by #3 in July. Juan Ferreyra will be handling the cover for #2 while Jason Howard is doing #3. Here is how DC Comics describes the upcoming prelude: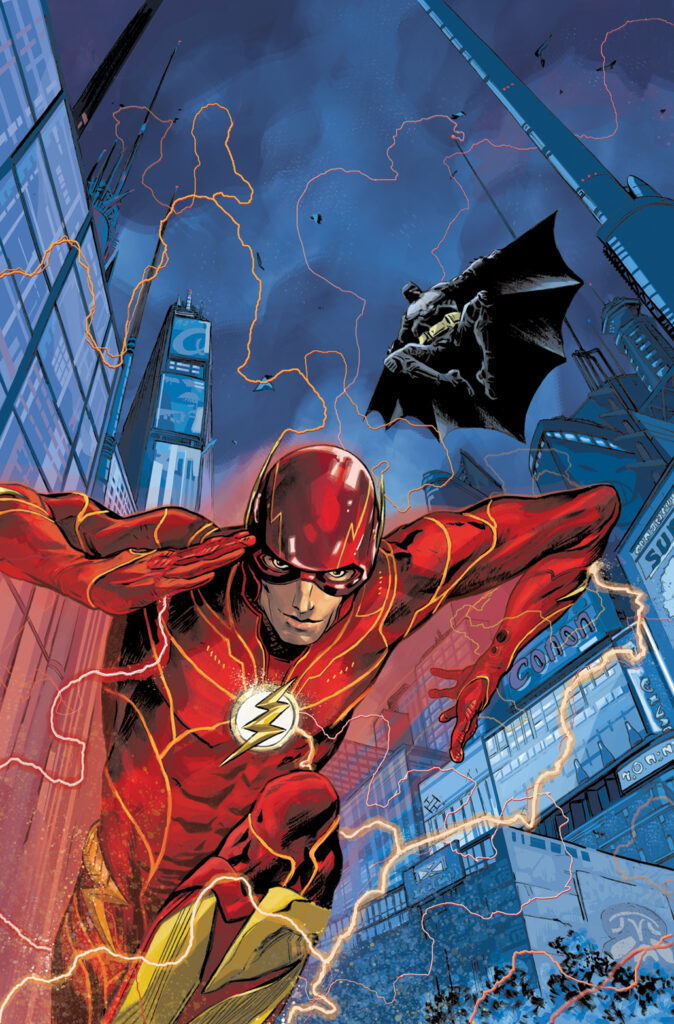 "In The Flash: The Fastest Man Alive, Barry Allen's world-saving adventure with the Justice League has driven Central City's favorite son to become a truly skilled and inspirational Super Hero. But when a new threat by the name of Girder emerges in Central City, Barry turns to Batman for advice on training to master his powers. Under the Dark Knight's tutelage, The Fastest Man Alive will have to find a way to defeat this metallic menace or be crushed by Girder's strength!"
In addition to that, The Flash movie director Andy Muschietti will also be doing a variant cover for #1 while Max Fiumara is doing the main cover. DC has also confirmed that all three issues will be collected and released in October. You can expect The Flash Podcast to cover it so be sure to be ready in April!
Find The Flash Podcast on:
Social Media: Facebook – @TheFlashPodcast – Instagram
Subscribe: Apple Podcasts – Stitcher Radio – YouTube – DC TV Podcasts – Google Podcasts – iHeartRadio – Spotify – Amazon Music – Podchaser – TuneIn – Podcast Index
Contact: [email protected]
Support: TeePublic Store