Central City will soon be joined by another iconic speedster in the Arrowverse, as Jordan Fisher will be racing into The Flash season 7 as Bart Allen, a.k.a. Impulse! As The Flash celebrates its 150th episode, The CW drama will see Bart take part in the action as the future son of Iris West-Allen and Barry Allen. While we're still a few episodes away from Bart's Arrowverse debut, The CW has revealed the first official look at Fisher in the iconic Impulse costume!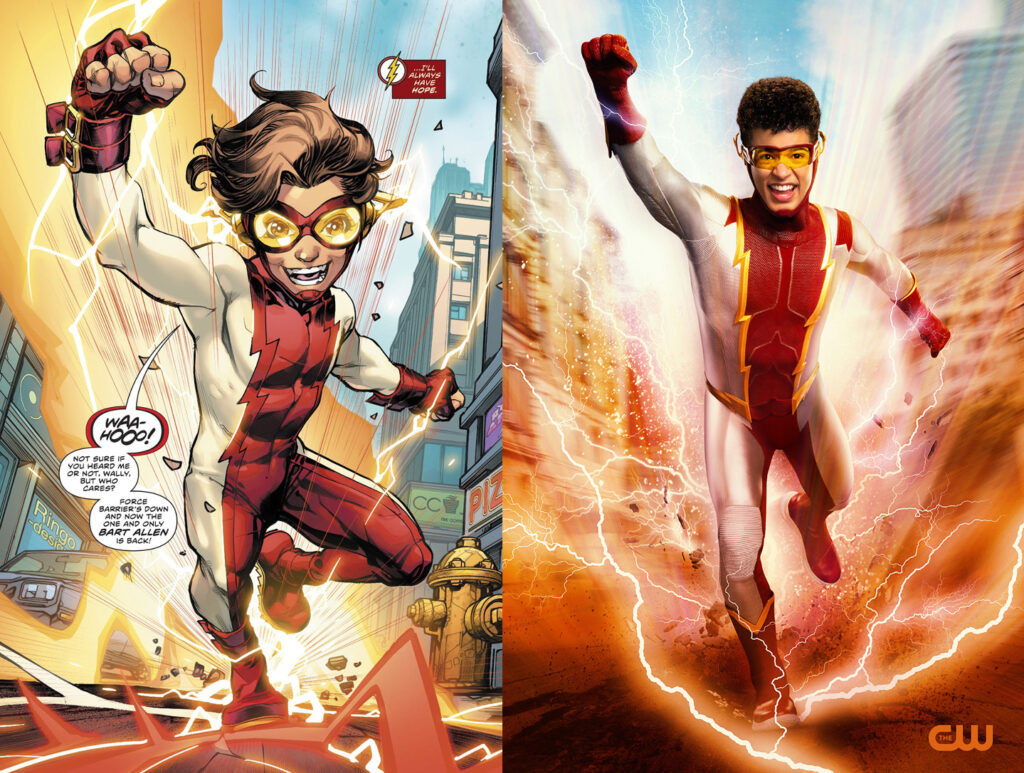 As you can see, Fisher's suit is directly inspired by Bart's comic book look. Impulse's live-action costume was designed by The Flash costume designer Kate Main, who teamed up with Ocean Drive, which has worked on several Arrowverse suits before.
While we've known Fisher's first appearance would be in the 17th episode of the season, The Flash Podcast is proud to report the 150th installment will be titled "Heart of the Matter, Part 1." The CW also teases that Bart and his sister Nora West-Allen, a.k.a. XS, once again played by Jessica Parker Kennedy, will together join forces with their parents as they take on "Team Flash's biggest threat yet."
What do you think of Jordan Fisher's Impulse look? Be sure to let us know in the comments below!
The Flash airs Tuesdays at 8/7c on The CW.
Find The Flash Podcast on:
Social Media: Facebook – @TheFlashPodcast – Instagram
Subscribe: Apple Podcasts – Stitcher Radio – Google Play – iHeartRadio – YouTube – DC TV Podcasts
Contact: [email protected]
Support: TeePublic Store